After wowing the floor at the MWC with new Nokia handsets, HMD had also promised to offer some top-end variants of their offerings later on in the year. Now, the company has finally come around to delivering on that promise, and have released a new video to tease their next, more premium range of smartphones – the Nokia 8 and 9.
The new video was meant to serve as an official reveal of the two new models and was uploaded by a long-time employee of Nokia and now works with HMD Global through an agency. The video was made during the development stages of the phones and will probably look a little different in the finished stages of the development than they do in the introductory video.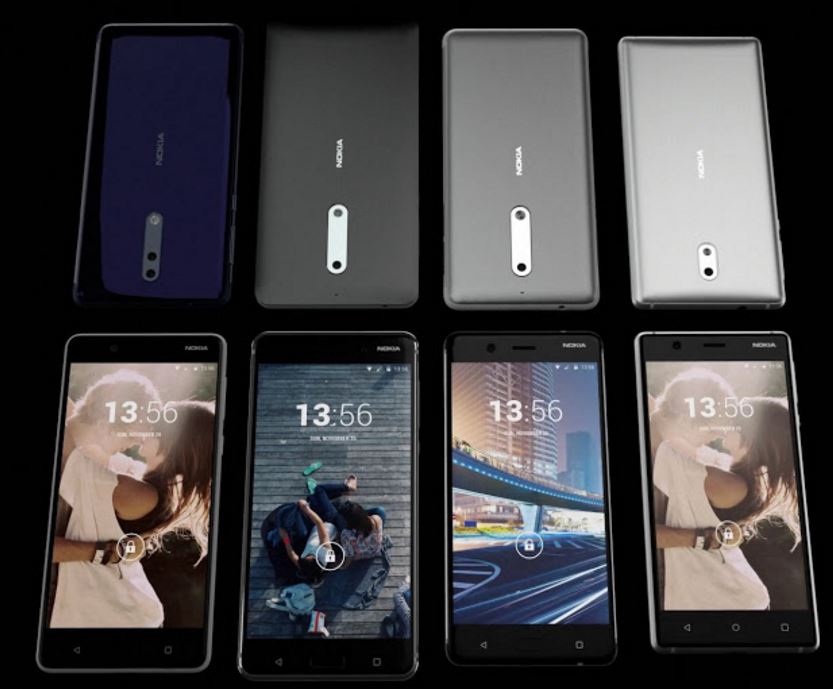 The Nokia 9, in the video, seems to have a dual camera set up on the rear which is reported to be 22MP dual-sensor. It has also been speculated that the phone will feature an in-glass fingerprint sensor. The company has still managed to retain the headphone jack, thankfully. GSMArena had pointed out that the video may most likely be the family of devices that Nokia is planning to release this year and each of the devices have very minor differences in looks from each other.
From the looks of the video, the Nokia 8 looks very similar to the Nokia 6. While many have presumed the Nokia 8 and 9 to have similar designs, the video seems to disrupt that notion. It is even shown in the video that the Nokia 9 does not have the front-facing fingerprint scanner as the 8 has, proving the existence of a more advanced, in-glass fingerprint scanning method.
Reports have indicated that the Nokia 9 will feature the latest, most powerful Qualcomm processor – the Snapdragon 835 coupled with 6GB of RAM and 128GB of internal storage. The display will be a 5.5-inch 2K panel with LCD technology, and no AMOLED. It is also reported to be the first device by Nokia to support its proprietary OZO technology.
Seeing these phones in the flesh will be a bit of a challenge for now, since the company has not officially made any claims as to when these phones will be made available to the public. The phones will most likely be available sometime in the month of June. The new 3310 however, will be slated for a May 18 release, which will follow the launch of its Android siblings in the coming weeks.