Honeywell is no stranger to making security products for homes and has made quite a few leaps in the segment with its offerings. Now, the company has released a new range of products under its Honeywell Smart Home Security System range that consists of a brand-new hub, and motion detectors for the modern home.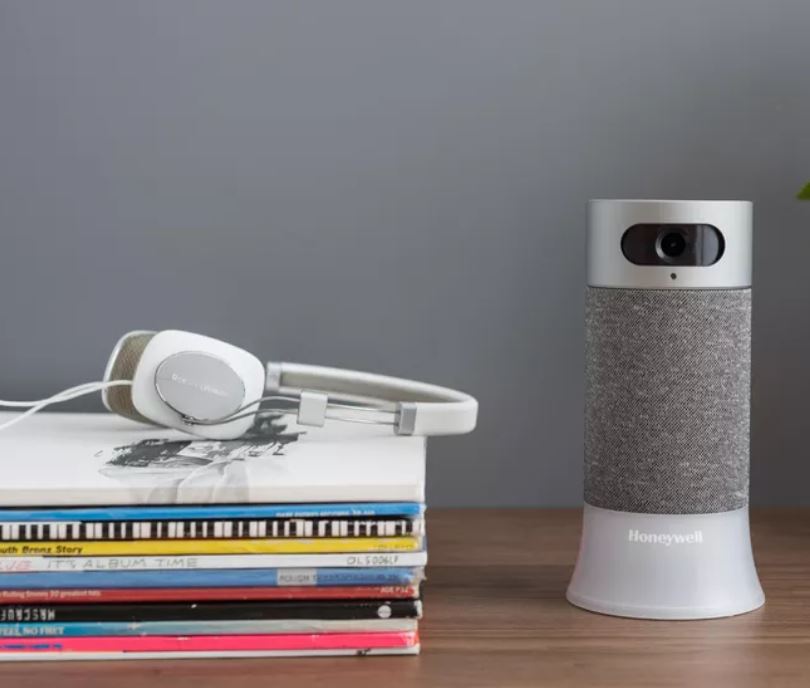 Reports state the setup is controlled by a base station that resembles the Amazon Echo and is also capable of Alexa integration. The station comes with a camera up top and can sync with the various sensors kept around the house. Through Alexa, users will be able to control other smart devices as well as receive notifications about whatever happens in the house.
The entire system is not just meant for instances where a potential concern comes to light such as a burglary or a fire, but is also mainly used for providing surveillance of the happenings around the house. Users will be able to keep track of who kept a window open or who has entered a room or the entrance and so on. The entire system is intuitive and works together, unlike traditional security systems nowadays that use just a few cameras around the house.
Some of the few accessories that the system comes with, are door and window sensors, key fobs, motion sensors, as well as indoor and outdoor MotionViewers – which are cameras that come with integrated motion sensors. The starter kit comes with the camera base station, 2 access sensors and a key fob which altogether retail for $500. Separately, the base station alone costs $400, door and window access sensors at $40, the key fob retails for $30 and the motion sensors cost $50. The indoor MotionViewer retails for $80 while the outdoor MotionViewer costs $170. The Camera Base Station will come with facial recognition, a customizable database of friends as well as visitors.
The base station is powered by a 2GHz Snapdragon CPU and captures 1080p video with a 145-degree field of view. The camera is also capable of night vision, along with its three microphones and a 5W omnidirectional speaker. Apple's HomeKit and Google Assistant support is also said to make its way to the system sometime next year. IFTTT support and Z-Wave Plus functionality is also going to come online next year as well. The availability of the system is currently limited to its Indiegogo backers, but the company will make it widely available to all customers during March 2018.