Apple has released a new smart watch along with the new Apple iPhones and a new Apple TV. Called the Apple Watch Series 3, there is very little changed on the outside, but a lot of change that can be felt first-hand, on the inside.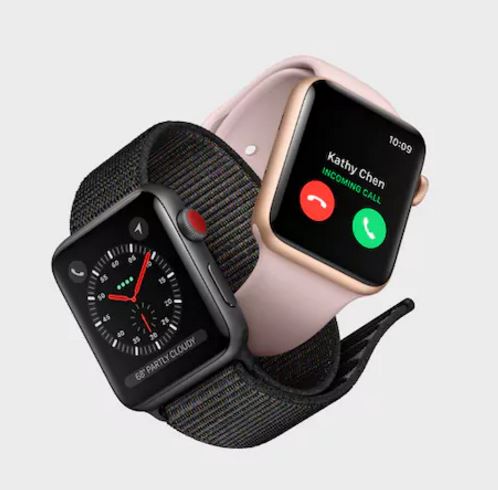 The biggest change that Apple has brought forth with the new Apple Watch Series 3 is the addition of LTE connectivity, making the watch a completely portable cellular device. It can now make calls and independently connect to the internet at will and connect to Apple Music to sync playlists and listen to songs, owing to users' preferred method of working out, while listening to music. Paired with the AirPods, the Apple Watch will be the next best training partner. The update will also extend to the Nike Edition of the smart watch when it releases. With LTE, it can use almost all the apps that a regular iPhone will use.
To add LTE, Apple had to completely re-engineer the internals of the watch without making it thicker. So, the engineers decided to make the frame of the display act as the antenna and use an electronic SIM to connect to the intended network. Despite however, the device is a little thicker than the last generation, but no more than two sheets of paper.
The Apple Watch Series 3 will come in two variants – a 16GB version with GPS and cellular and an 8GB version without cellular. What's more is, the new device will be backwards compatible with the older straps and bands that were made available for the previous generations. The only identifying feature that sets the third generation Apple watch from its predecessors is the addition of red-coloured crown. Performance-wise, there is the new dual-core processor that offers 70 percent increased performance as well as improved Bluetooth and wireless connectivity. The device is also swim proof and consists of a battery that will last the whole day.
Based on the company's own press release, the high-end cellular variant will cost $399, the GPS non-cellular variant starts at $329. Apple has also introduced new straps and bands for the device. For those who are willing to shell out a little more, the smartwatch also comes in a dark grey ceramic casing, unlike the regular steel casing that it is usually made in. For the Apple Watch Nike+ edition of the watch series 3, Nike has also updated their Run Club app to now offer audio guided runs and a new cheers feature that will help include cheers from friends and family.