Samsung have already got quite a few line-ups aimed at different segments. The A series, the J series, the S series and the C series even. The latest smartphone to join the company's growing arsenal in its mid-range is for the C series in the form of the new C8 that will be the first in the C series to feature a dual-camera setup.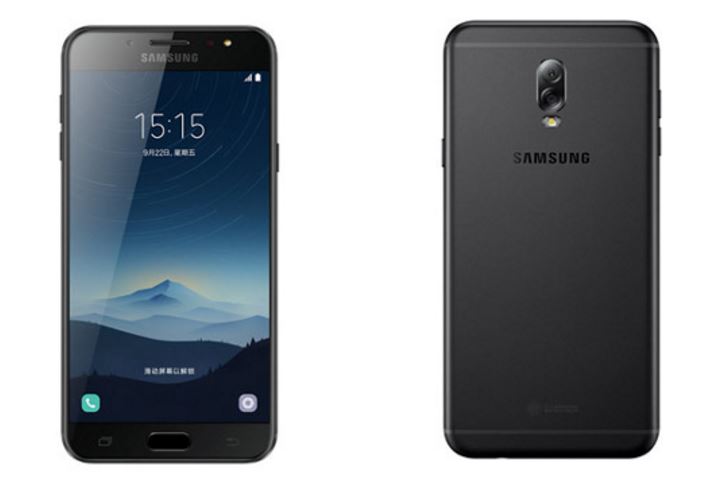 The phone will be available in China and has adopted the name C8 in order to bring in the good luck of the Samsung Galaxy Note 8 in the region. The C series has been quite popular in the nation. This smartphone will be the third phone from Samsung to feature dual cameras on the rear. As far as first impressions of the device go, it features a metal unibody design with a rear fingerprint scanner. A typical mod-range affair, with a 5.5-inch 1080p Super AMOLED display is also present and powered by a 2.39 octa-core processor. It is speculated that the phone will be powered by the same processor that was seen in the J7+, which is the MediaTekHelio P20.
According to reports, the dual camera setup will consist of one 13MP sensor with an aperture of f/1.7 and a secondary camera sensor at 5MP with an aperture of f/1.9. The selfie camera on the device is composed of a 16MP f/1.9 aperture sensor and also features its own dedicated flash. Just like the Note 8, the C8 will also come with the new Dual Photo mode which allows the user to adjust the focus of the image later on after capture. The phone will come in either a 32GB or 64GB variants. The former will come with 3GB of RAM while the latter will come with 4GB of RAM.
The phone also features a 3,000mAh battery with support for 4G LTE connectivity, GPS, Bluetooth 4.2 and dual SIM with a USB Type-C. The device is compatible with MediaTek's own Pump Express 3.0 fast charging technology. The C8 comes with Android Nougat 7.1.1 Nougat out of the box. Bixby will also be on-board but thankfully, Samsung has not added a dedicated key for activating Bixby. The device will be available in China first, with a starting price of 2,000 Yen or $307.
Samsung has been having trouble with conquering the eastern markets as they already are composed of cheaper and more widely available alternatives such as Vivo, Oppo and the others. Hopefully, the C8 will the promise for a better future for the company in China, if it can convince buyers to shell out for a phone that would otherwise cost a lot less if made by other manufacturers.