Considering that Android Wear has made many manufacturers create accessories for consumers, it only seemed natural that fashion brands also use the operating system to their advantage. For Louis Vuitton, it was only a matter of time for them to have released a brand-new Android Wear device, that is just as expensive as it sounds, the Tambour Horizon.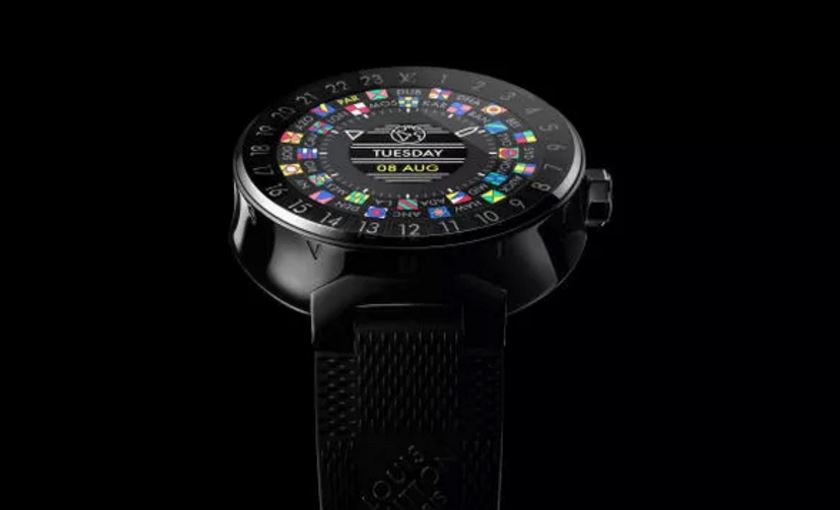 The new watch by Louis Vuitton is not meant to wow users with specs and numbers, but is more of a visual show to show the company's extent into the premium watch segment. The watch, on the inside, is much like all the other Android Wear smartwatches available currently in the market. It features Qualcomm's Snapdragon Wear 2100 processor with 512MB of RAM. It also comes with 4GB of storage and a 300mAh battery. For the asking price, the smartwatch lacks a heart-rate monitor and a rotating crown for navigation, while it offers a 1.2-inch AMOLED display with a resolution of 390×390.
Louis Vuitton's aim is to make for an exclusive watch that can rival the likes of the Apple Watch Edition, making it a kind of status symbol just as Apple did with their device. The device will run Android Wear 2.0 and was made in collaboration with Google and Qualcomm. The watch is said to come in the colors grey, black and brown along with 60 different straps with 30 each dedicated to men's and women's styles.
The watch will be among the most expensive smartwatches running Android Wear ever created, second only to the TAG Heuer special edition watch that sells for $3,650. In contrast, the Tambour Horizon will seem cheap at $2,450 for the grey and the brown models while the black model is the most expensive at $2,900. The watch will have a battery that will last for 22 hours per charge and will also feature custom watch faces based on different needs, with special watch-faces for jet-setters to track their flights and so on. While the general public will question the need for such expensive smartwatches that do not offer the entire skill-set that Android Wear has the potential to provide, findings such as TAG's original $1,500 selling well show that there is a consumer base that is happy to shell out the cost of more than an iPhone to buy an Android Wear smartwatch.