LG has launched a new variant of its widely-appealing G6 with bigger RAM and storage. The new LG G6+ was announced alongside a slew of upgrades to the G6.
Specs wise, the LG G6+ more or less has the same features seen on G6. You have a 5.7-inch QHD+ display and a Snapdragon 821 processor, with the same 3,300 mAh battery with Quick Charge 3.0 support and Qi wireless charging.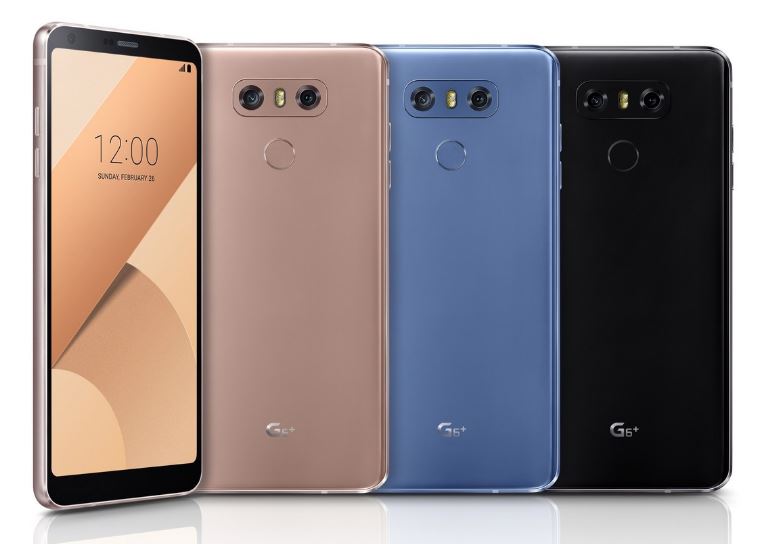 The processor however is paired with a bigger 6GB RAM and 128GB storage. If you recall, the base model had launched with a 4GB of RAM and 32GB storage. As for software, the device will run Android 7.0 Nougat with LG UX 6.0 out of the box.
On the optics front, LG has not expanded the sensors, but retains the same dual 13MP cameras at the back and 5MP front shooter. When the LG G6 launched, it was the world's first smartphone to support Dolby Vision. On LG G6+ as well users will enjoy the same.
According to reports, the LG G6+ will be priced at KRW 999,800 ($892). LG is yet to make any official announcement on the pricing or release date. However, we know this for sure that it would first retail in South Korea after which it will debut in other markets. LG G6+ will be available in choices like Optical Astro Black, Optical Terra Gold, and Optical Marine Blue.
As for the existing owners of the LG G6, there are some new updates on the software front. A new firmware update brings the Face Print feature that will allow users to unlock their device through facial recognition functionality. Also, a new featured called Low Power Consumption was added to optimize battery usage. The LG G6 has been among the biggest releases of the year so far.