It was apparent since the last few months that Amazon wanted to release a brand-new Echo-based product to the masses. While speculations loomed, nothing was confirmed by the company, until today, when the Echo Show was released. With the highlight being a touch screen, here's a summary of the five best features of the Echo Show to consider before buying.
1) The touch screen
With the Echo Show, Amazon finally was able to match a face to the name. By adding a touchscreen, Amazon is finally giving an interface to the Echo line-up of devices that run Alexa. The 7-inch touch screen is also useful for many other features that were otherwise not possible with the traditional Echo.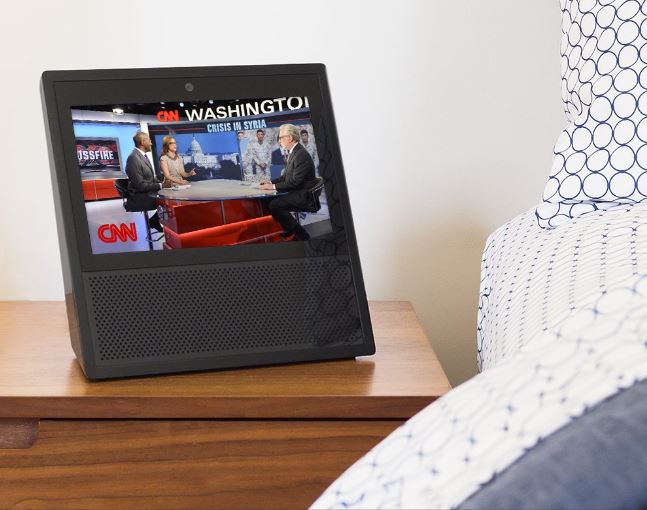 2) Face Timing
With the added functionality of the screen as well as the responsive behaviour of the Echo Show, users will be able to use the device's camera as well as the speakers to directly speak to a contact and look at them as well, finally bringing a true video phone to the masses. The Echo Show can contact anyone who has the Alexa app and the service is completely free. For group calls or business meetings, the Echo Show will seem like a good prospect. For those who already have the original Echo, Amazon is releasing a free update to enable voice calls through the speaker
3) Added functionality
Thanks to the touch screen, the Echo Show can be used in tandem with smart security camera systems to monitor live feeds of the house and can also be now used stream videos from Netflix or YouTube, which will be especially helpful in the kitchen. Users will also be able to start a timer and check its progress, along with having a calendar present for the user to check their itinerary. Basically, the Echo Show retains all of the functions of the original, but does them better than the Echo. The Echo Show also includes Dolby-powered speakers for music playback for 'crisp vocals and dynamic bass response'.
4) A new way of interaction
It is nearly impossible to speak to the Echo without having it express itself through the speakers. With the Echo Show, the device can now display its answers to the user apart from saying it out loud; perfect for situations where quiet and calm are a requirement, like during the night.
5) Price and availability
Amazon is currently accepting pre-orders for the Echo Show and will be selling a single unit for $230 and two units for $360. The device will then be shipped to customers by June 28.  The first Amazon Echo was launched in 2014, followed by a smaller Echo Dot, the Echo Tap and last month the company introduced the Echo Look.  Amazon Echo Show will be available in white or black.