Amazing photography can be achieved by a device that can easily be fitted in someone's pocket. We aren't talking about a smartphone but something more unique – a 16-lens camera that can take all kinds of photos so users don't need to look out for different lens, all in a compact body.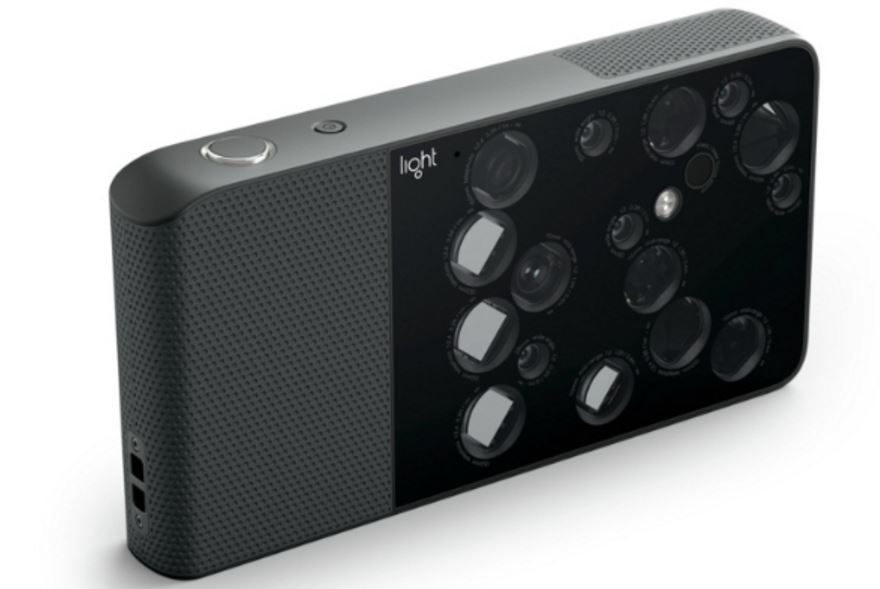 Light's L16 is a powerful solution for budding photography enthusiasts who want to get the best of their images in a body that does not weigh much, but can take on any kind of scene presented to it. It is so versatile, people might probably run out of ideas to use it before they can utilize all of its features correctly. The L16 essentially has 16 13MP camera sensors. They may be sprinkled around the face of the camera, but they all serve a purpose together. They can stitch individual pictures together taken from each of the cameras and make a 52MP image file.
There are six 150mm f/2.4 telephoto lenses, five 70mm f/2 lenses and five 28mm f/2 lenses. There is also a flash as well as a laser assisted focus module for clearer focus on images in-built. The camera was first announced a couple years ago and has retained much of the aesthetics, not having changed much. There is 5-inch FHD touchscreen display and the camera itself comes with 256 GB of storage inside. The 52-MP images can be stored in JPEG, TIFF and DNG formats. No word on whether RAW will be an availability. The shutter speed of the sensors can range from 15 seconds to 1/8000s. The native ISO range it will come with will be in the range of 100-3200, which covers the tap to focus feature, auto and manual exposure modes as well as the regular array of metering modes like spot-weighted, centre-weighted and spot.
According to the company's website, internally, the device packs a Qualcomm Snapdragon 820 chipset along with a 3900mAh lithium-ion battery and a built-in GPS, with Wi-Fi and Bluetooth. Of course, it being 2017 now, the device can also record 4K video with any three of its available focal lengths – 28mm, 70mm and 150mm. It comes with two USB ports – one, a USB Type-C and a USB 3.0 SuperSpeed port. The device can share on social media, receive updates and offer impressive low-light shots to boot.
Reports state the camera will be shipped to the already pre-ordered set of customers and they will receive their cameras as soon as July. The camera's retail price itself will be well-placed in the DSLR bracket, costing upwards of $1,700. There is also a lot of hope behind the success of the product, being backed by Google Ventures, who have invested a richly sum of $30 million. The L16 does look promising. And we cannot wait for it to show us what it has to offer. The orders are closed for now, but once summer is over, the company is expecting to receive more orders from new customers.